Your avatar in Gather is a digital version of your self. You'll use your character to move throughout the space, interact with others, and ultimately show off a little bit of your individual personality.
There are two ways to get to the character customization window:
Before you enter a space, click the avatar on the "Check your hair screen."
Once you're in a space, click the avatar in the bottom navigation bar.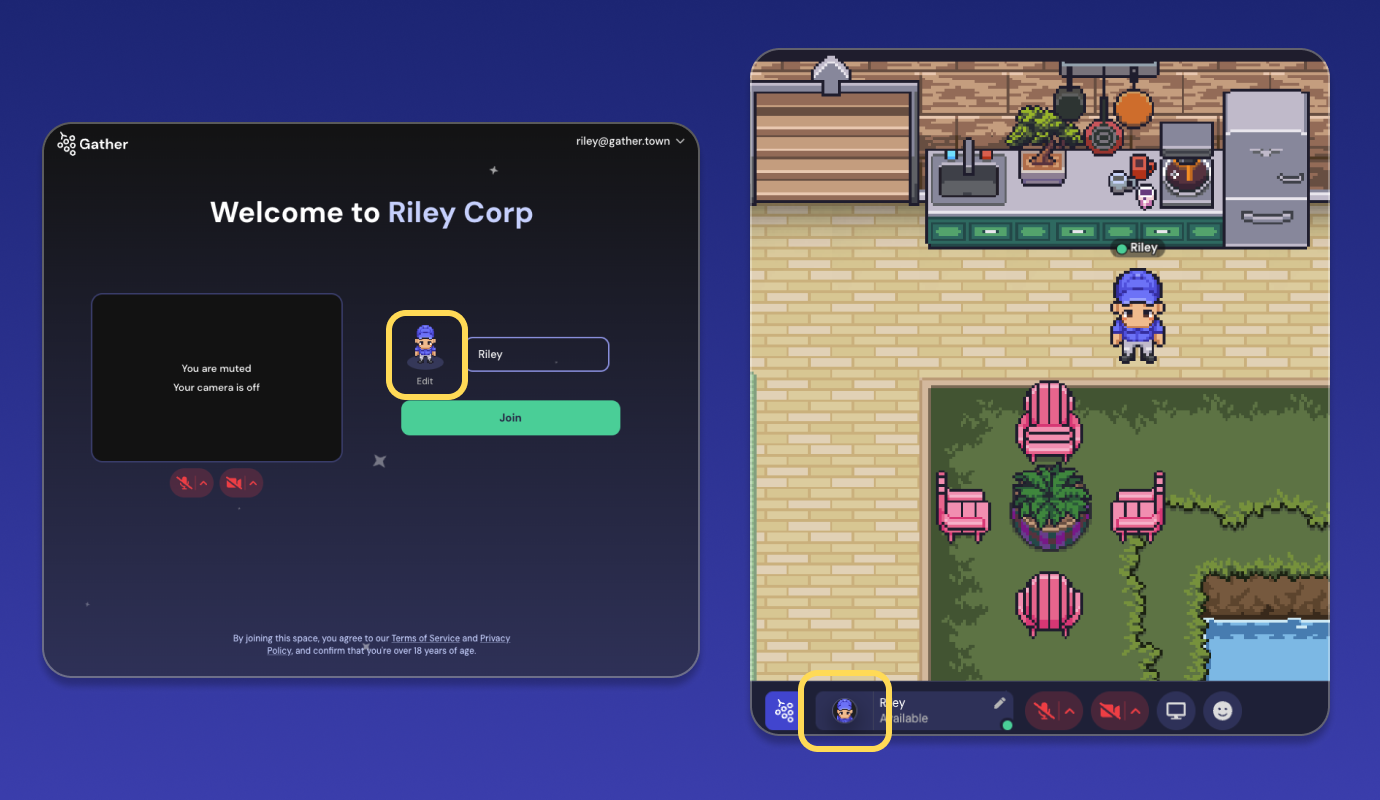 This will open the character customization window, where you can change your skin tone, hair color, outfit, and accessories! The "Special" tab even has seasonal costumes so you can dress your best for any occasion.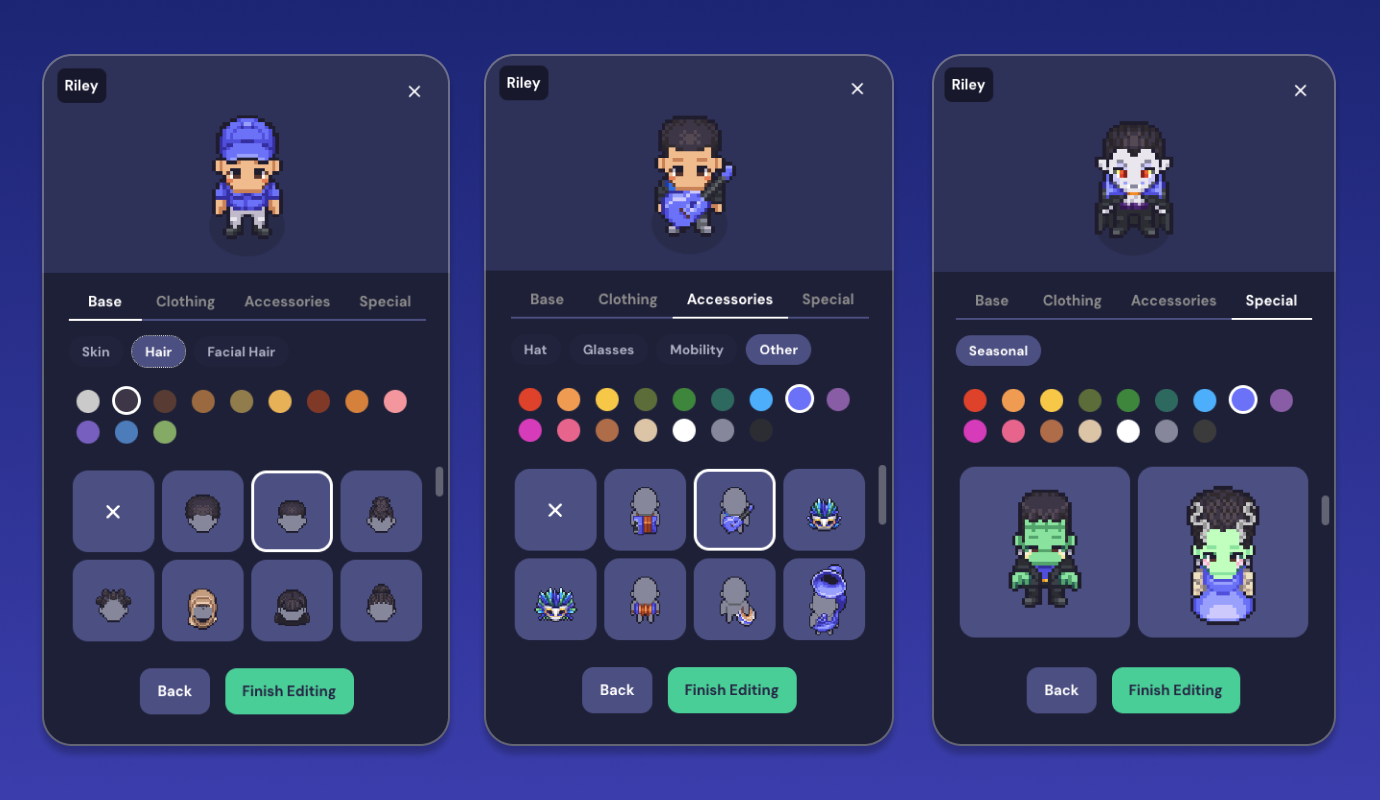 Your avatar is tied to the space it's created in. This means if you belong to multiple spaces on Gather, you can use a different avatar in each one.
If you want to use the same avatar in multiple spaces, you can edit your Default Character from the Gather homepage by clicking on your name in the top navigation. Then whenever you enter a new space, it'll default to your Default Character, so you don't always need to recreate it.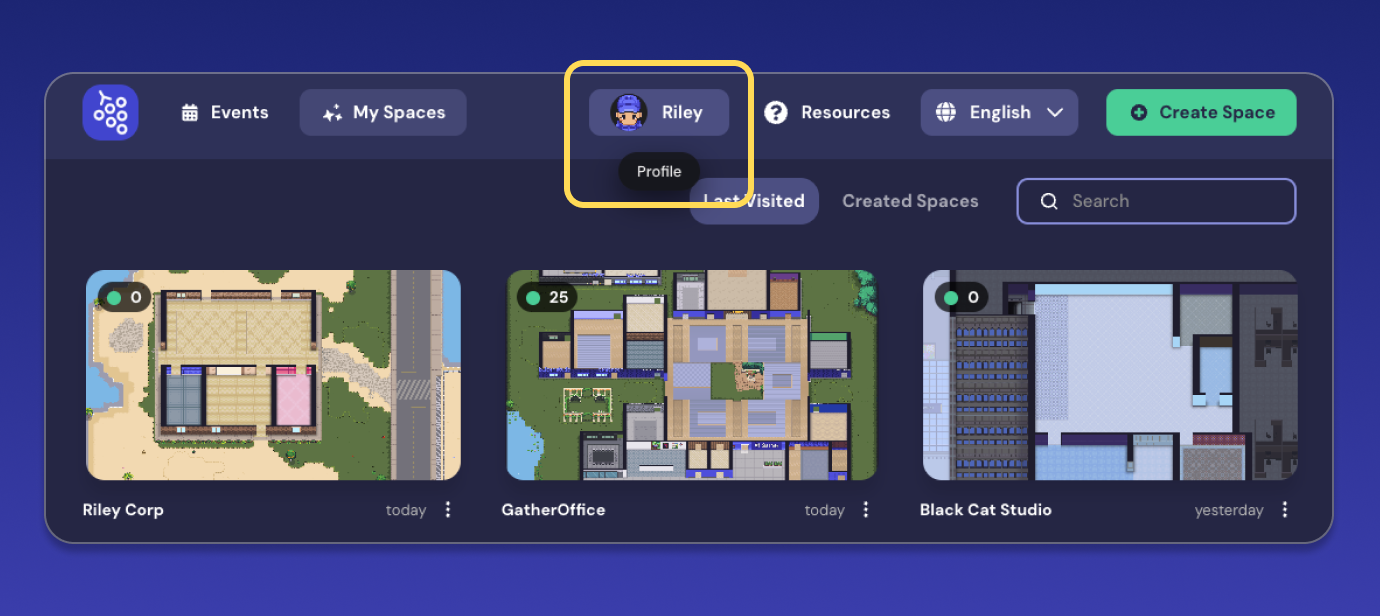 The name and the character that you set from your homepage will display by default to any new space you enter. If you enter a space you've been in previously, your name and character default to what you had the last time you were in the space.