To personalize your space, you can upload custom images as decorative or interactive objects. For example, you might want to add your company logo to the lobby, your mission statement on the wall, or special decor for the All Hands room.
Add a Custom Object
You'll need access to the Build Tool or Mapmaker to follow this guide. If you do not see these options, you may need to talk to one of your space Admins about changing your User Role and Permissions.
To add a custom object, open the Customize tool from the bottom navigation bar. Click on Build at the top, and then select Uploaded.
You'll see a button to Upload new object. Once you've uploaded a custom image, you'll see the object displayed in this tab.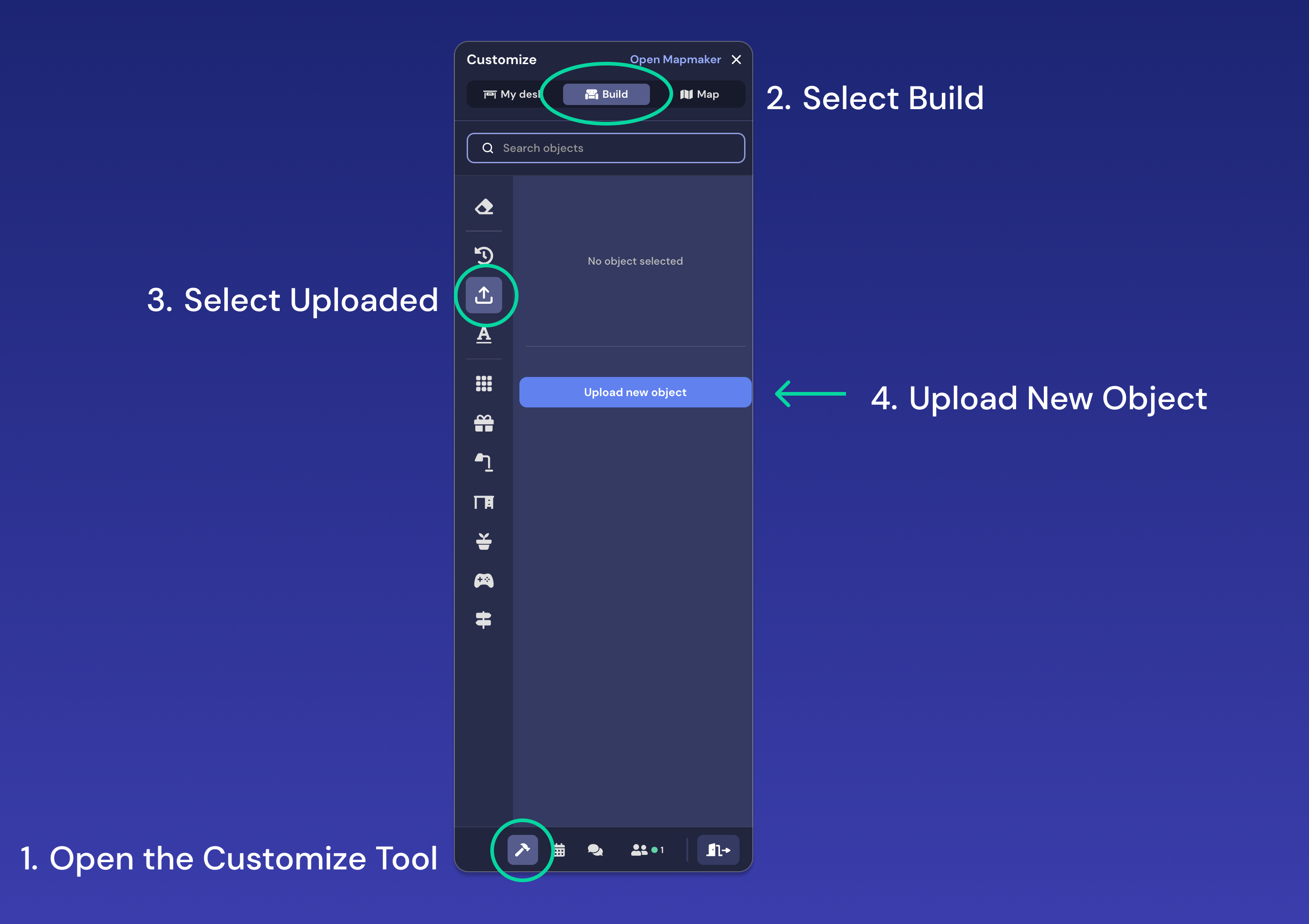 Drag your image into the window or click to select a file to upload.
You will not be able to resize the image once it's uploaded. If you need to change the size, please do that with an image editing tool before uploading. Learn more about Gather Size Guidelines here.
Once you've uploaded your image, a preview will display along with the file name beneath. Click Upload.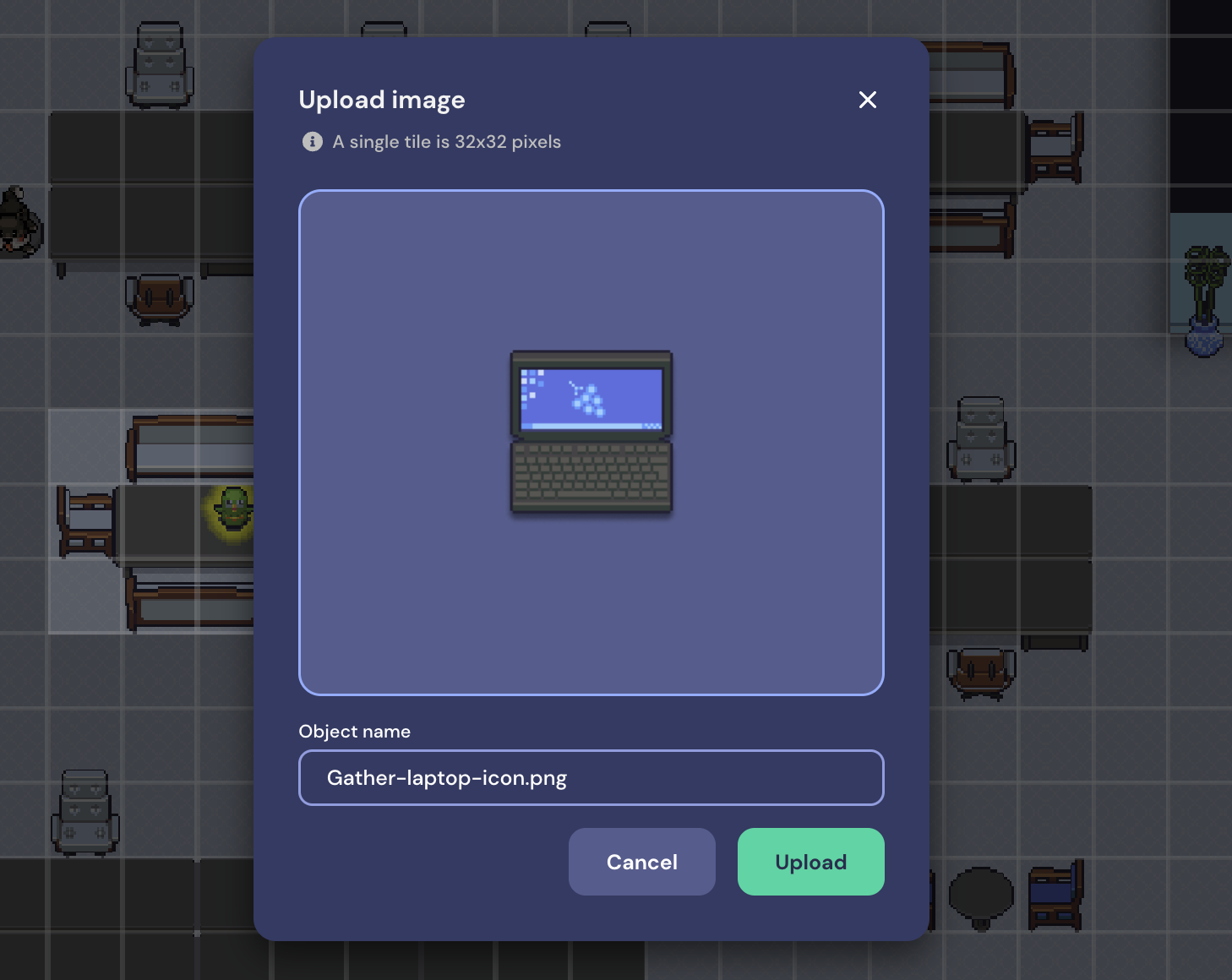 Now you can place your custom object in your space. It will act like any other object, meaning you can make it interactive, erase it, or place it more than once.
When you upload a custom object, you'll be the only person that can place that object. It does not get added to the Object Picker for your teammates to use. If multiple people would like to place a specific custom object, you'll each need to upload it on your own.
Add Your Company Logo
To make your office feel like it truly belongs to your team, you can easily add your company logo.
To do this, you can either follow the steps above for adding a custom object or you can upload the logo directly to your office lobby.
Look for the sign that says "Your Logo Here." When you walk up to it, you can press 'x' to interact with the object and upload your own logo.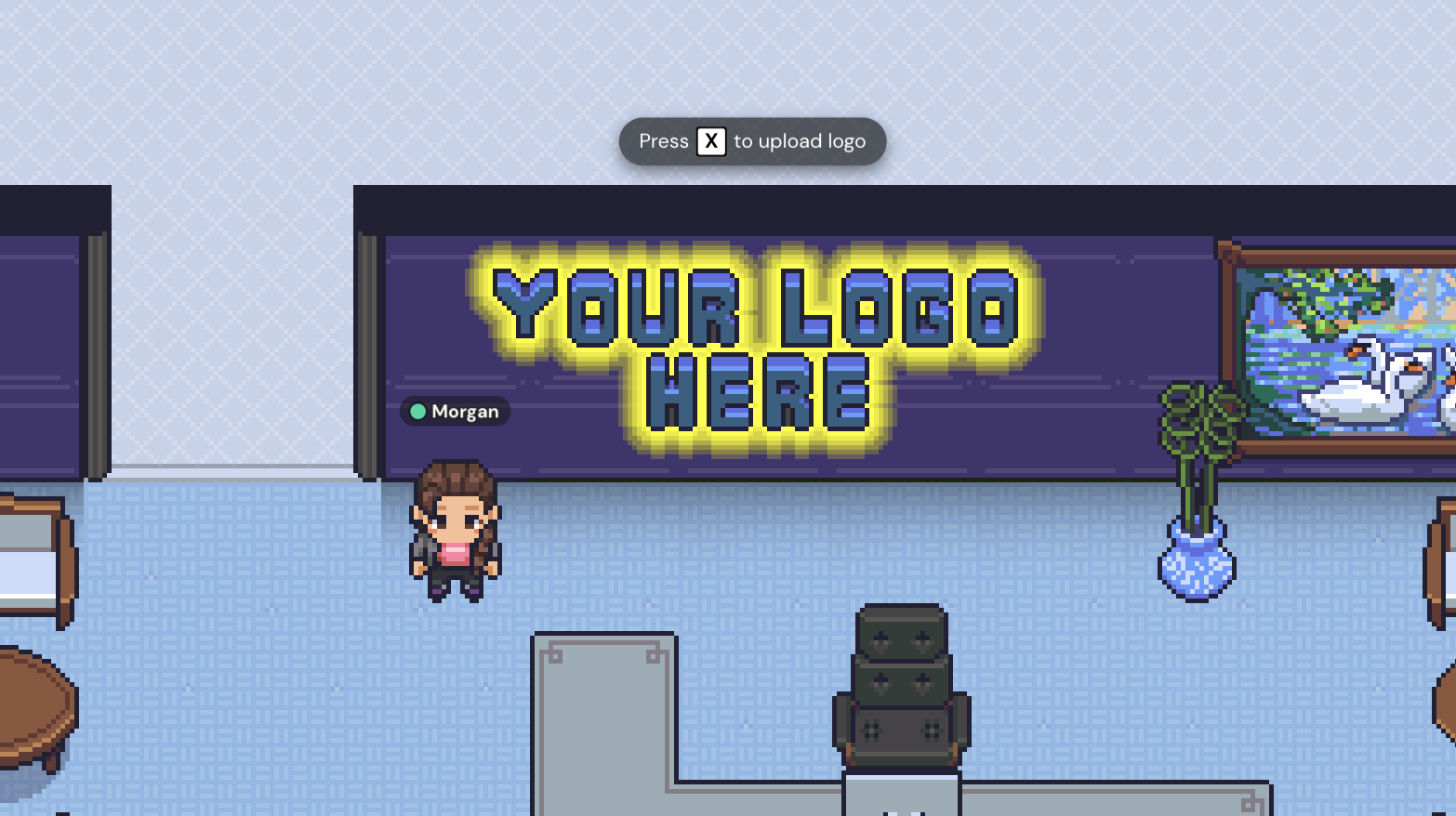 We'll automatically size your logo to a 2 x 5 tile size. The object will be outlined in yellow to indicate you can interact with it and change the file whenever you want.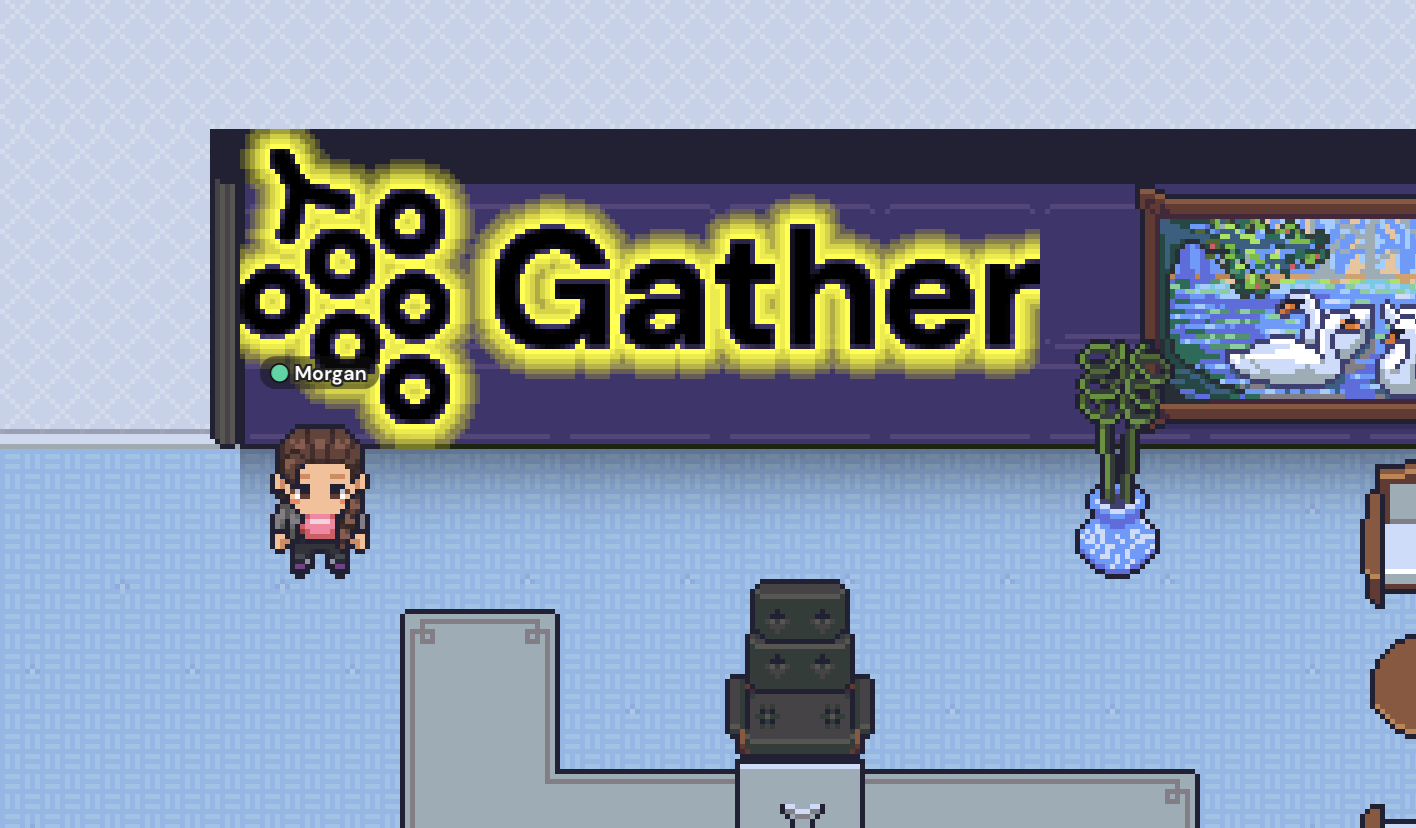 Custom Object Best Practices
You can customize Gather to match any style or aesthetic you'd like. If you want to match Gather's pixel art style, you can use online tools to create your own, convert images into pixel art, or search for pixel art online.
Recommendations:
Tiles in Gather are 32x32 pixels. If you're adding an object for your desk or another small space, keep your image close to those dimensions.
Resize your image before you upload it to Gather. We don't currently offer a way to resize the object once it's been uploaded.
Keep your images tightly cropped unless you want to have built-in space around them.
Make sure your image has a transparent background. (Unless you want it to have a background, of course.)
Save your image as a .png no larger than 3 MB. (You can use .jpg but quality is better in .png).
Check out our Git repo of maps, tilesets, and assets!